Home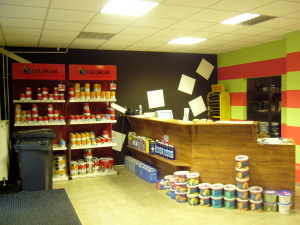 JASTAR, s.r.o. is a business company established on 24th of February 2003 for a purpose of paints, varnish and pictorial supplies sale.
The company has diversified an offer of supplies progressively according to a customer requirements. A policy of the company is customer oriented with the aim to increase the quality of sale.
For a better quality of sale is flexibility, quality, competition able price, responsible terms of supplies and enough store of distributed assortment needed.
Otváracie hodiny :
PO-PIA : 07:00 - 17:00 (prestávka 12:30-13:00)
SOB : 08:00 - 11:30

JASTAR, s.r.o.
Garbiarska 2032
031 01 Liptovský Mikuláš
Tel : 044/5620059
Mobil : +421 917 461 793
e-mail : jastarfarby@gmail.com
---